Solutions to protect your investment
A technology does not end with the purchase, which is why it is essential for us to guide the customer even in the subsequent phases.
Our after-sales service has been completely renewed based on the requests and needs of our customers over the years.
And who better than us knows how to help them?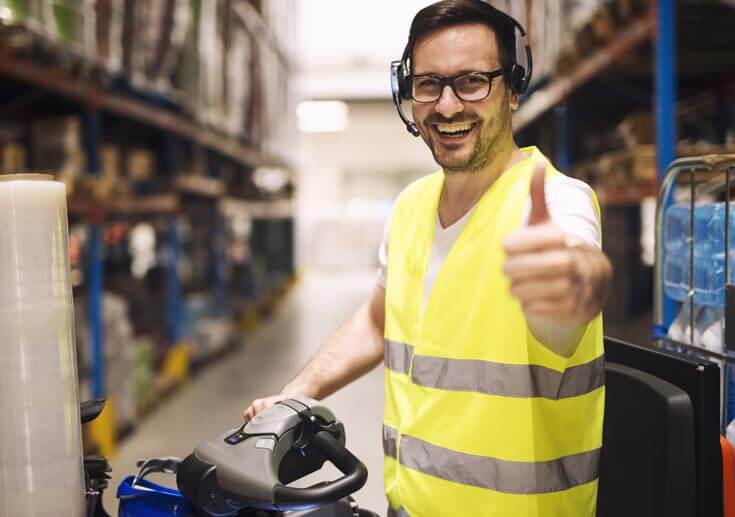 We are a team of experts who love our work. Dedication and pursuit of perfection guide us. Competence, reliability and updating are the keywords that guide us. These are at the basis of our after-sale conception.
We know how important it is to maintain highly efficient production times and costs. For this reason, we offer performing and functional solutions to support our customers at any time, in any place and in the shortest possible time.
Find out
Our after-sales services
01


Spare parts warehouse

Clik here

02


Spare parts kit

Click here

03


Upgrade services

Click here

04


Extended warranty

Click here

05


Qualified training

Click here

06


Technical assistance

Click here


Spare parts warehouse
Large warehouse and non-stop supply. We are able to supply thousands of original Baioni spare parts.
We have an extensive warehouse equipped with original Baioni spare parts to supply our customers quickly and on time.
Our customer team is able to provide complete assistance and support in order to detect the problem, recommend the best solution and solve it in a short time, avoiding slowing down the entire manufacturing process.
Spare parts kit
Complete spare parts kits for every request.
Buying a complete spare parts kit proves to be an advantageous solution for the customer. This means to have everything necessary for machine maintenance without spending any more time to purchase the various items.
Upgrade services
Innovation and implementation of technology.
Innovation is on the agenda especially with regard to water and sludge management technology. This is why it is essential for us to provide you with intelligent solutions in order to update your business or make improvements to your machinery.
Extended warranty
Over 12 months
We offer our customers the option of an extended guarantee, which allows them to extend the 12 month standard one.
Technical assistance
Multilingual and non-stop assistance
Our team is available to recommend the best solution. The goal is to guarantee efficiency, reduced consumption, durable and resistant machines and systems in order to obtain the best performance in terms of quality and quantity.
Qualified training
Training, our expertise.
Training is essential to pass on our knowledge and skills to the client. Our team is able to offer highly qualified and specialized training in order to make customers fully aware of technology characteristics.