For us it is essential to think big, in order to make every project of our customers concrete. We do not keep simple promises, we get our skills into gear in order to develop the best system solution.
The Crushing Division wants to convey our ability to design and build large and design plants. Through our systems we are able to reduce the materials according to the dimensions and grain sizes required. Through our expertise we are able to integrate different machinery and technologies to create complex and well-structured systems without any technical-structural limits. Tutti gli impianti possono essere dotati di un sistema di controllo automatico che permette di monitorare i dati in tempo reale e su qualsiasi dispositivo. All technologies can be equipped with an automatic control system that allows you to monitor data in real time and on any device.
Impianti tailor made ad elevata customizzazione per rispondere a qualsiasi necessità del cliente. Pronti a superare qualsiasi sfida!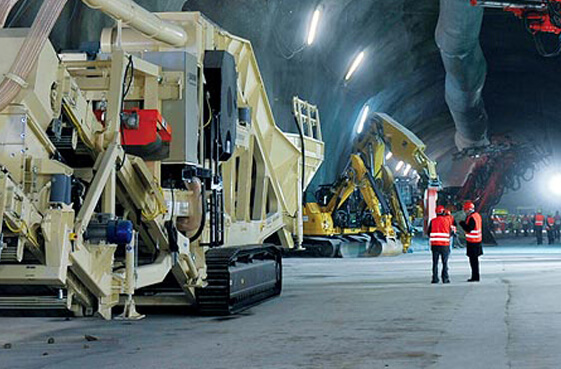 Tunneling & Infrastructure