Dust suppression for crushing plants
Baioni designs, manufactures and installs systems for the abatement of dust produced in the crushing and selection processes of quarry and mine aggregates. The dust suppression systems are divided into two systems:
 • wet
 • dry
WET SYSTEM – NEBULIZATION SYSTEMS
It acts on the powder by sprinkling a mixture of air and water and is supplied both for applications on complete systems and on single machines. The very small size allows it to be placed in the immediate vicinity of the machines. The system is mainly applied on the loading hoppers and on the unloading bins of the crushing machines and in the exchange points of the conveyor belts.
DRY SYSTEM – ASPIRATION SYSTEMS
It includes a suction system and a bag filter of adequate size and suction pipes designed to ensure a high transport speed of the material and considerable resistance to wear caused by dust abrasion.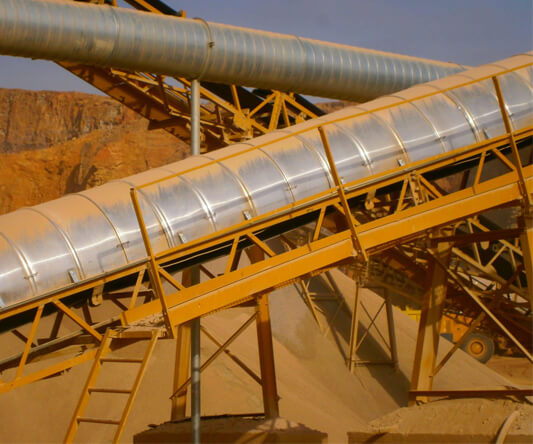 Baioni designs, manufactures and installs dust suppression systems wich are very effective against the particles produced by aggregate processing plants.