The production workshops occupy an area of 70,000 m2 and are equipped with modern machines and numerically controlled machines, work centers for the current and traditional metallurgical processes.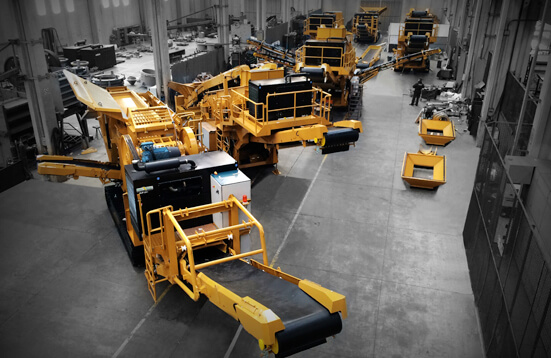 The production departments are involved in the process of converting raw materials and other inputs into finished goods. Baioni processes work to improve the efficiency of the production or assembly line so that it can meet the output targets set by company management and ensure finished products offer consumers the best value and quality and a high custom product.
Highly specialized and qualified staff have an excellent level of preparation and work in a climate of sharing and team spirit. Rigorous controls on production in compliance with the quality standards.
The design and production of machinery and plants for aggregates processing make any type of transport easy: many machines have bolted components that can be easily dismantled so as to facilitate transport operations and reduce costs.
Installation & on site assistance