Pre-screening of material for crushing
Baioni Crushing Plants designs and manufactures a series of vibrating grizzly screens and wobbler feeders which are very effectively used in crushing plants for primary and scalping operations.
Very robust equipment, they can withstand heavy loads and the impact of large blocks.
They are normally placed before the primary crushers – whether they are jaw crushers or primary impact crusher – mills – they separate the large blocks from fine feed material.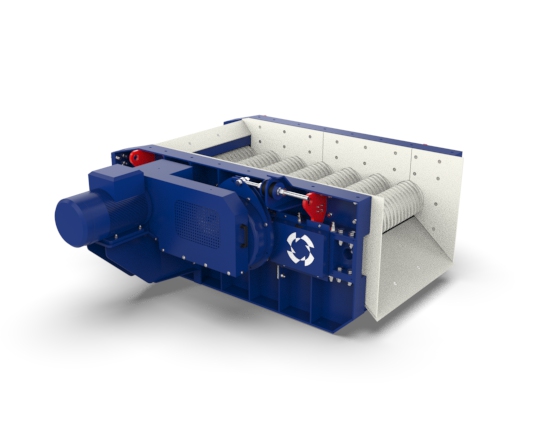 The GD series disc grills are machines designed and built to feed primary crushing units in the case of materials with large sizes, fine particles and a high percentage of humidity. Able to clean the material from impurities.