Screening & sizing of inert materials
Baioni designs, manufactures and erects individual equipment and complete aggregate screening, washing plants, delivering fixed solutions, skid-mounted and mobile in order to meet every specific customers requirement.
It offers not only standard solutions but also totally customized equipment suitable for any production and application cycle. In within an aggregate processing plant, at the screening stage, the material coming from the crushing process is in fact screened and classified in several particle sizes.
 • vibrating screens, one or two shafts
 • vibrating screens free oscillation
 • washing screens
Screening is designed to separate minerals or other materials into specific size to create marketable end products.
Baioni offers a variety of screening solutions for both wet and dry applications. Screening equipment can be stationary or portable, designed for quick setup and teardown and for easy transport from site to site.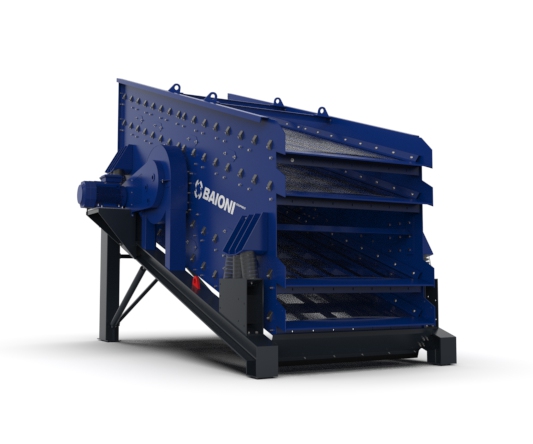 Very robust and compact design, V (one shaft) and VV (double shaft) series vibrating screens proved to be a very reliable piece of equipment for sizing and washing of aggregates.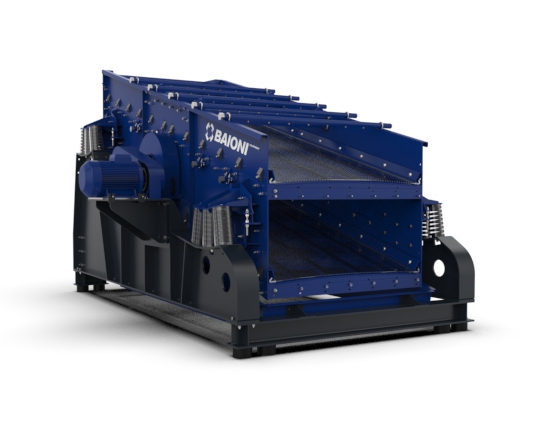 Very robust and reliable machine designed for coarse or fine screening of crushed aggregates, for any kind of material for a wide range of productions.